We all have so many different email addresses, accounts on hundreds of websites and dozens of passwords. And we need to sign in from different devices all the time, it's so complex! Well, we're trying to make it easier – both for you and when you want to collaborate with others.
Sign in with Google
Players can now create an account or Sign in with Google. It's much easier and no need to remember your passwords!
If you have an existing Tornelo account with the same email address it will just link up automatically for you!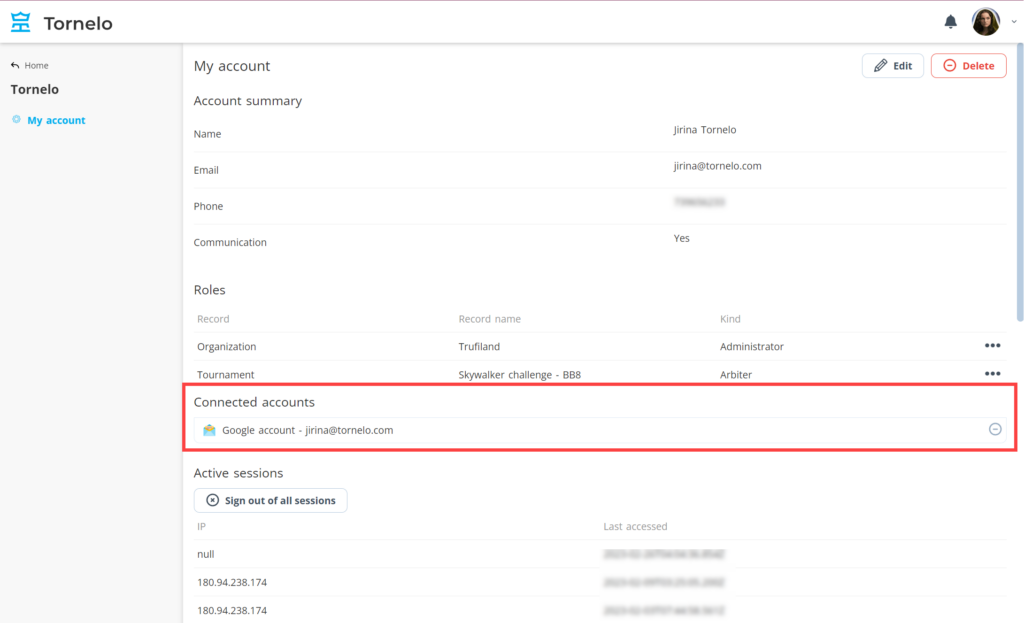 Sign in or Create new account?
We've made it even easier to Sign in or Create a new account! You'll need to verify your email address with a code that's sent to your inbox. And when you forget your password, the reset works the same way.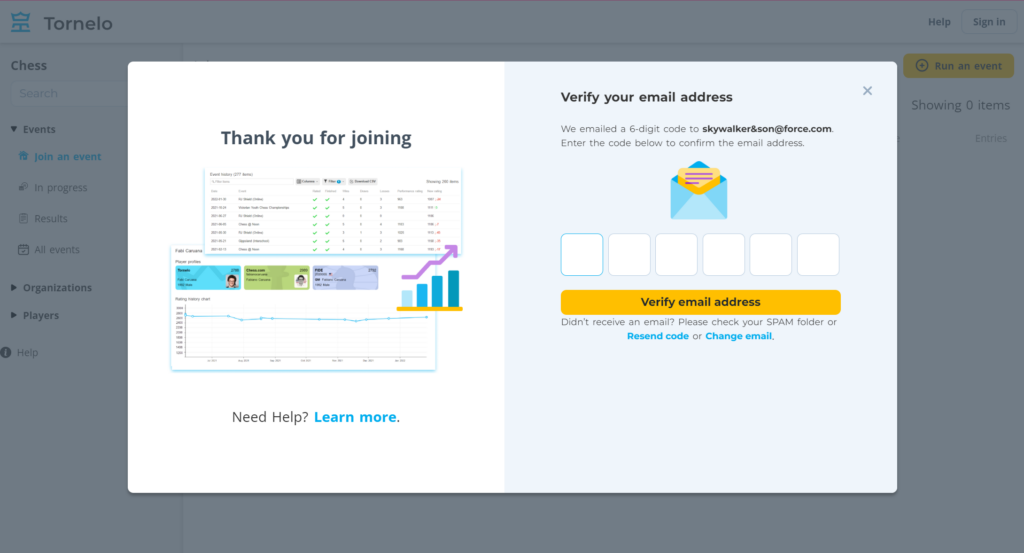 Invite a user
There are lots of scenarios where you want to collaborate on some aspect of Tornelo, be that as a Player or an Arbiter.
Are you a parent and want to give access to a second parent?
Do you have 2 email addresses and want to sign-in and play with either of them?
Are you an admin for your Organization and want to delegate some responsibility
Need more Arbiters to work on your tournament?
You can now invite another user to collaborate any of your Events, Organizations or Players. Just use the ROLES button and add the email address of your collaborater.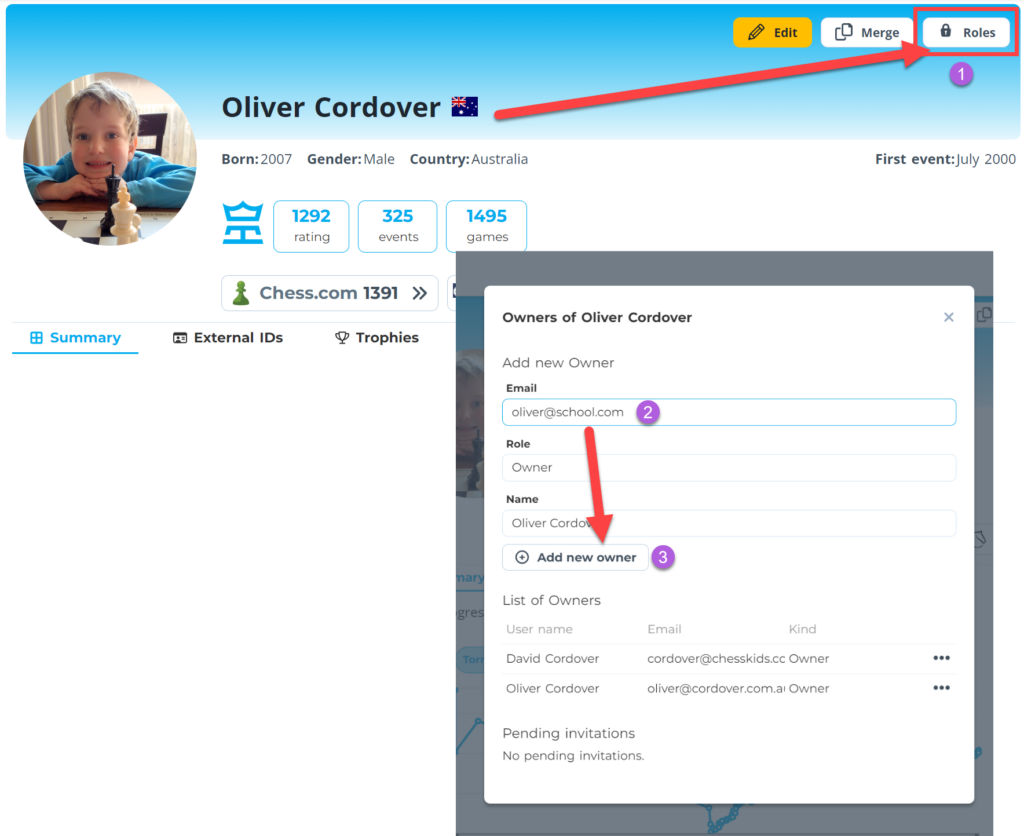 Inviting another user will send them an email and prompt them to create an account on Tornelo – or if they are already a user, the will see a notification icon and can choose to accept or decline your invitation.
Claim player
Sometimes a Player profile is created by an Arbiter before you come to create an account on Tornelo. You can "claim" this profile by using the PlayerID (formerly known as an Arbiter Token), or by registering and adding the player to your registration (adding rather than creating a new profile).
Your claim over the player will be approved, and you'll have full permission on that player profile, when it is approved by an arbiter. Once the tournament you are playing in with that token is Finished, the claim will be automatically approved.
Working on
Further improved design and better user experience
Add Keizer pairing system
Multi-language support
As always, we're keen to hear your feedback. How can we make your life as a chess tournament organiser, arbiter or TD, easier!
Kind regards,
DAVID CORDOVER
Founder