What is Tornelo rating and what ratings can I use for my Events?
Player's Tornelo rating is stored on their profile and they can easily track their progress over time. However, every Organizer can choose what rating is used for Events they are running.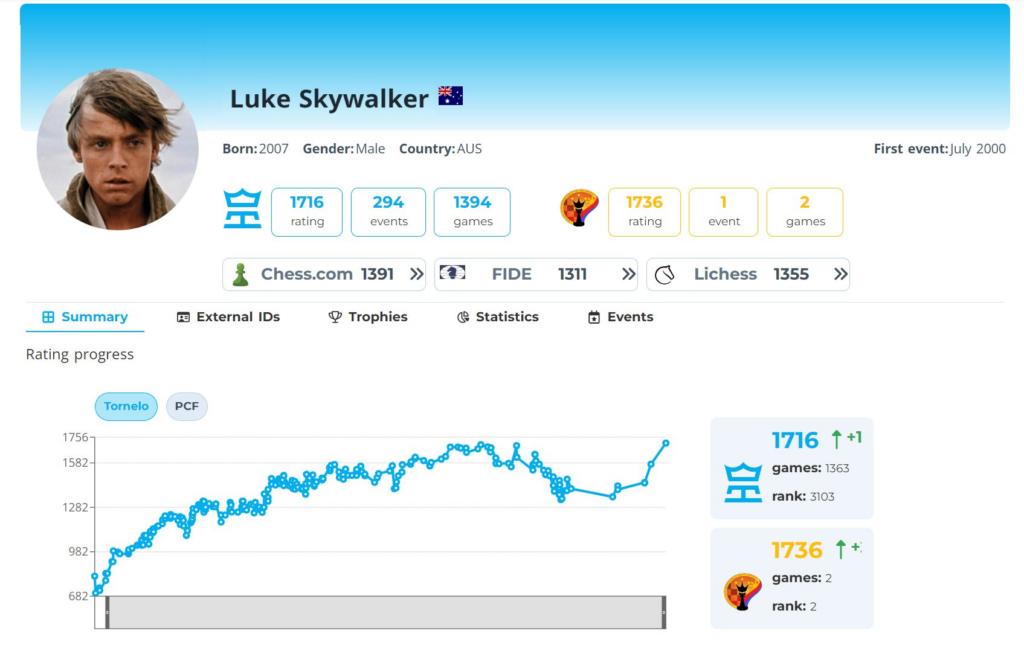 What rating is displayed in the Lobby?
The first choice the Organizer makes is what Ratings are selected in Event settings, under Ratings tab: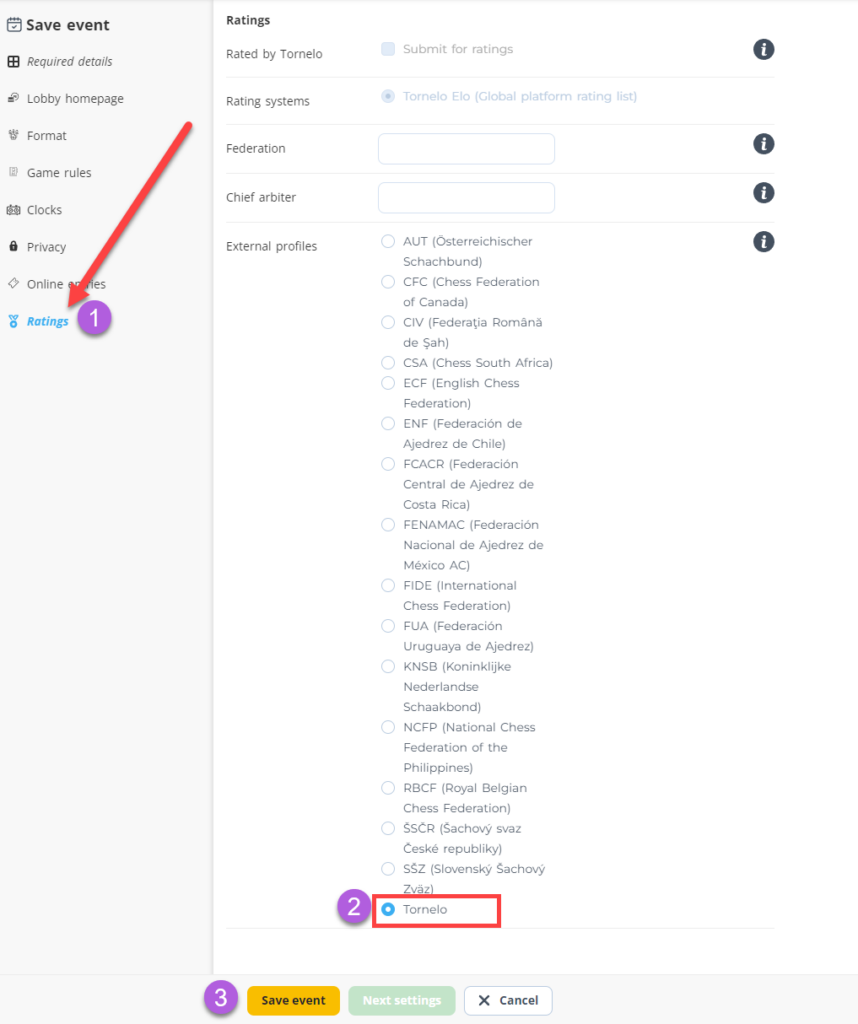 Tornelo rating is used by default, FIDE rating list can be used (learn more here) or any listed national rating list.
Anytime these ratings need to be updated, Arbiter can click the option Players in the Arbiter bar -> Update ratings.
Can I use my own ratings?
During an Event Arbiter can assign any rating to a player for seeding/pairing purposes, either manually one by one or in bulk via csv update.
This update does not change their ACTUAL Tornelo rating. The rating change displayed in an Event where Arbiters have manually assigned different ratings to rated players will then be only an estimated rating change (calculated based on information in the Lobby) and may not be the actual change recorded on the player profile.
Same principle applies if External ratings like FIDE or national Ratings are chosen.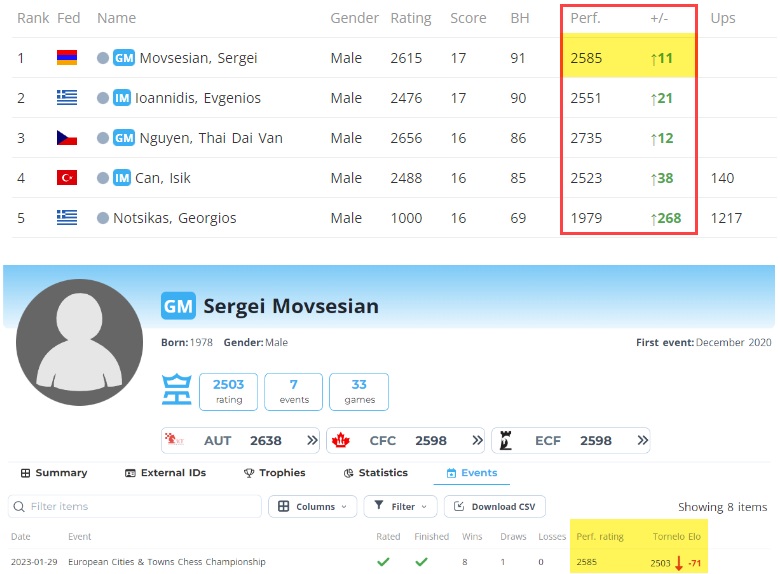 What happens to players new to Tornelo?
For NEW players Arbiters can assign their first rating in the pairing program, but this is mainly for impact on opponents, as the first (provisional) rating for any new player will be based on their performance against opponents, and not on their starting rating.
Unrated players playing against each other will be impacted by the rating the Arbiter has chosen for them. Players are provisionally rated until they have played 20 rated games.
What if the Tornelo rating is not accurate?
Player ratings are managed by Tornelo. No user can update the actual Tornelo Rating of a player. Ratings are updated only by performance in an event, according to the ELO formula.
If there are players who are grossly underrated (or overrated) and are inadequately affecting ratings of players in your Events, you can submit a request to a Tornelo to make a manual adjustment to the Rating of the player.
To make this request send an email to [email protected] with:
URL link to player profile.
True Rating Strength as a number (in the range 100 – 2700)
Reasons for change
Reasons may include:
Link to FIDE profile or National rating profile which shows their stength
Another rating system
Results in recent events
Manual adjustments to ratings are entirely at the discretion of the Tornelo super-admin and will only be made if it helps the rating system align more closely to accurate rating standards.