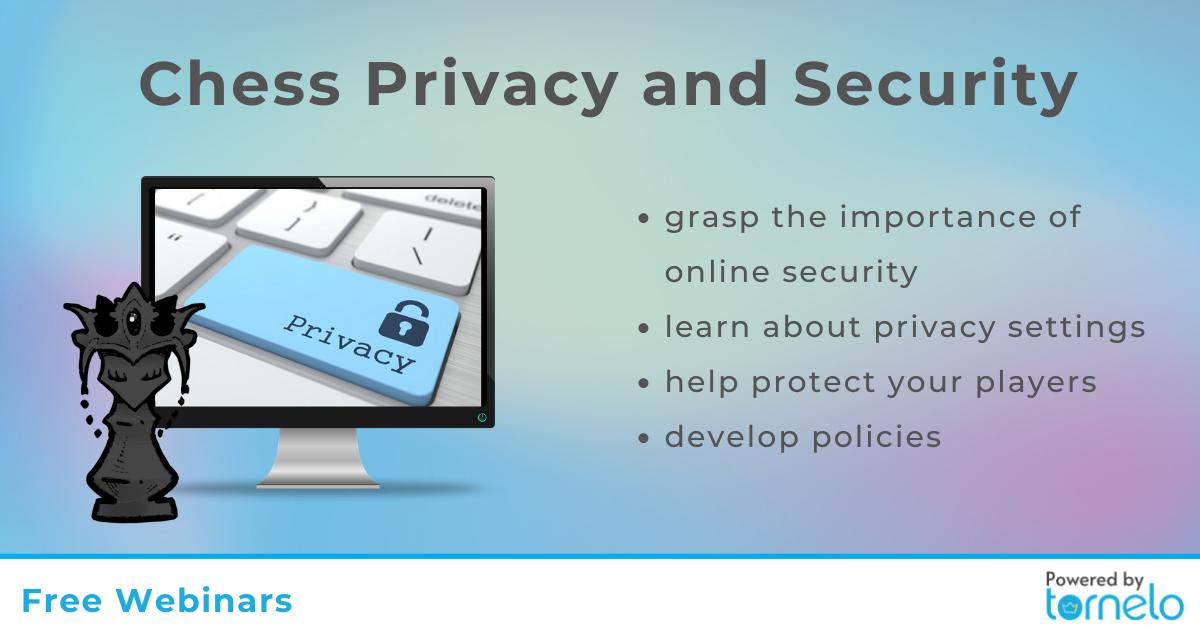 Privacy of Online events
Tornelo is the only tournament management platform for hosting arbiter-led events which provides organisers with the information and views you need, but still offers players' the ability to keep their private information secure. If you run events with children, or are looking to comply with US COPPA or European GDPR regulations then you will want to join this webinar!
Presented by founder & CEO of Tornelo David Cordover, a recording will be available after the session.
In this webinar we provide a short overview of how different privacy settings interact on Tornelo. Such settings can be used to create a safe environment for young players as well as for private events. You will learn about:
Importance of online security
Privacy account settings
Privacy event settings
Best practice and ideas