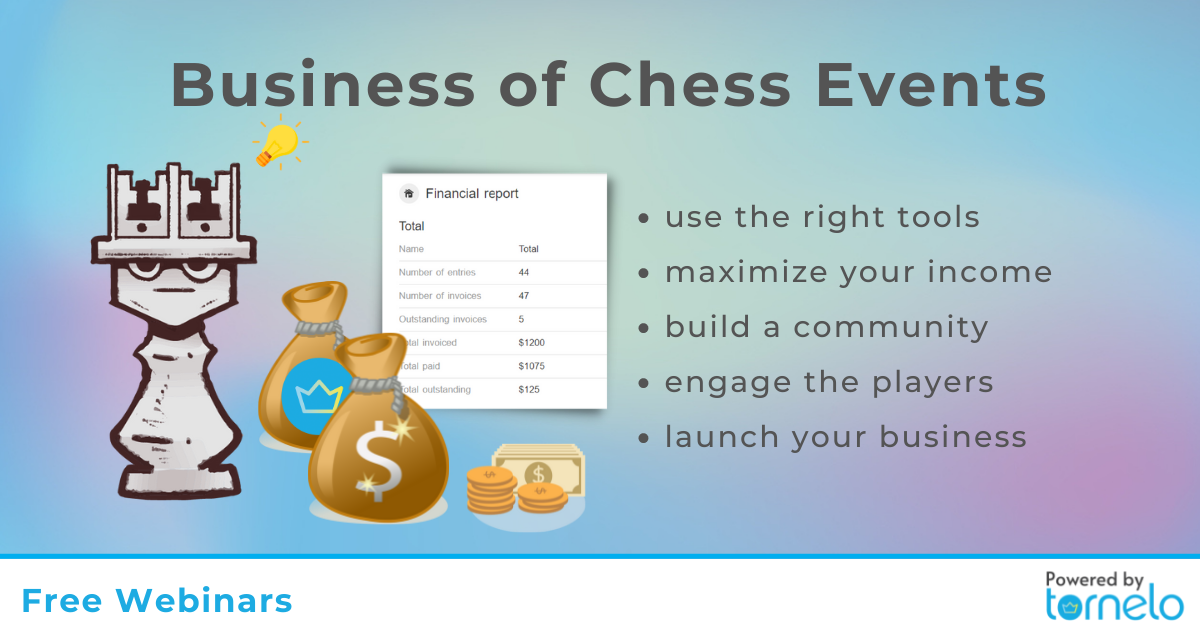 Business of Chess Events
Tornelo is a tournament management platform for Organisers. Our goal is to help you run better tournaments, which attract more players, more often and they are willing to pay higher entry fees.
Presented by founder & CEO of Tornelo David Cordover in English, a recording will be available after the session.
In this webinar we will provide an insight into the commercial opportunities that exist in running chess tournaments.
Creating an event
Collecting entires and add-ons
Eventification and inovation
Prize money
Building your database
By attending this webinar you become eligible for the Business Badge, see more here.