All players in a Team Event are part of a Team, teams can be of any size, there are no minimum or maximum team sizes.
Individual players may enter a team event, or a Group Manager may enter all players for the entire team. This article shows how an individual player can enter a team event. Players will be automatically assigned to a team (eg. their School team, or Club). Event organisers can re-allocate players as needed on the day of the event if you are allocated to the wrong team.
If your event is using Online Games then take note of the email address used to register. The same email address will be needed to login and play your games online.
1. Navigate to the Event Page (if you are organising a team, please click green SHARE button to let others know by email, facebook etc)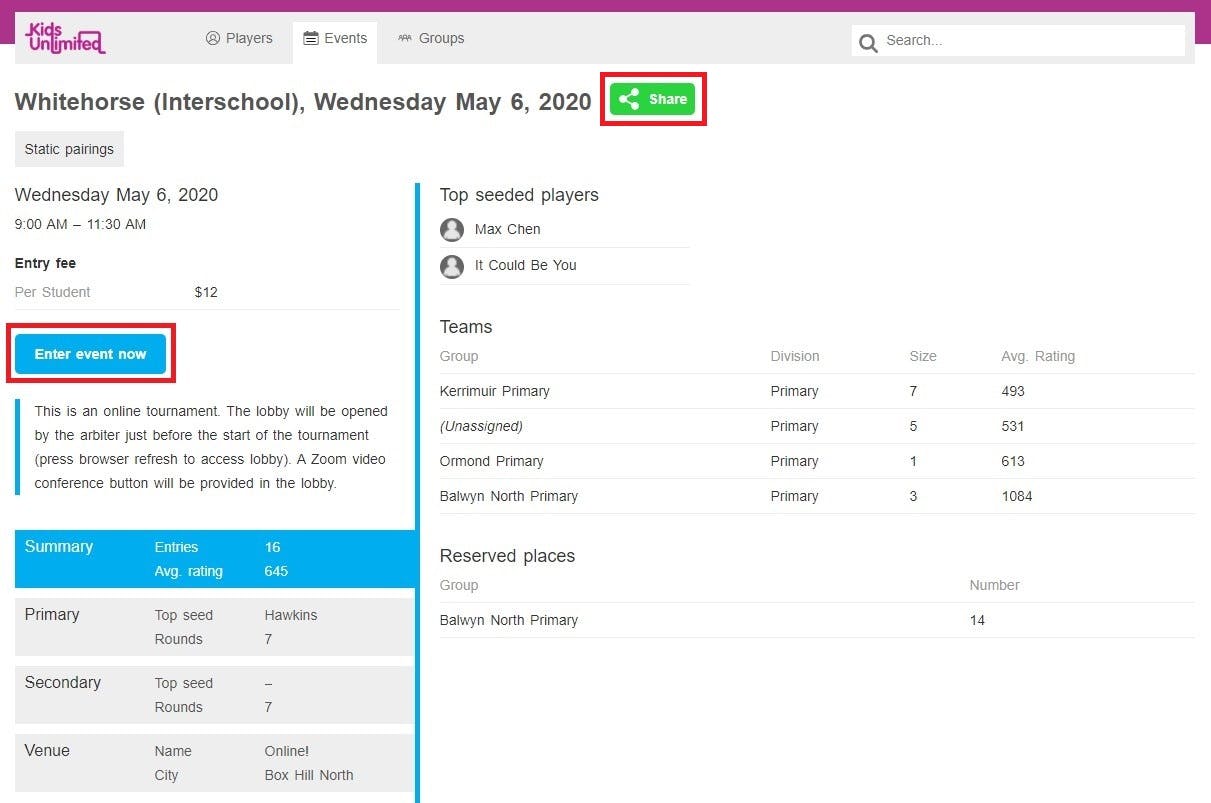 2. Click Enter Event Now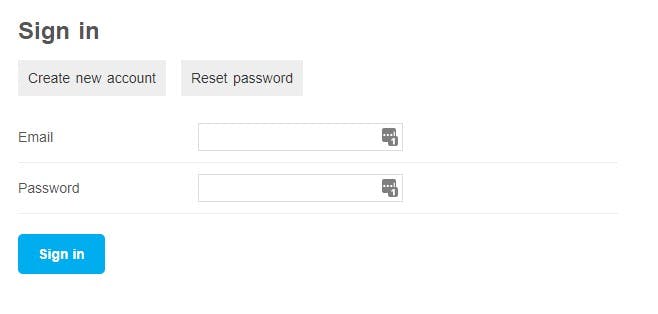 3. If you have an account please enter your email/password and Sign In (click Reset Password if you forgot your password)
4. If you do not have an account click Create New Account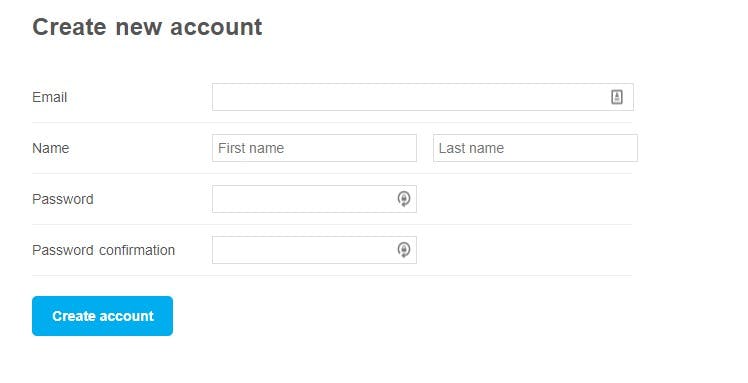 5. Click Enter as an individual (all players will be able to choose their team during the entry process)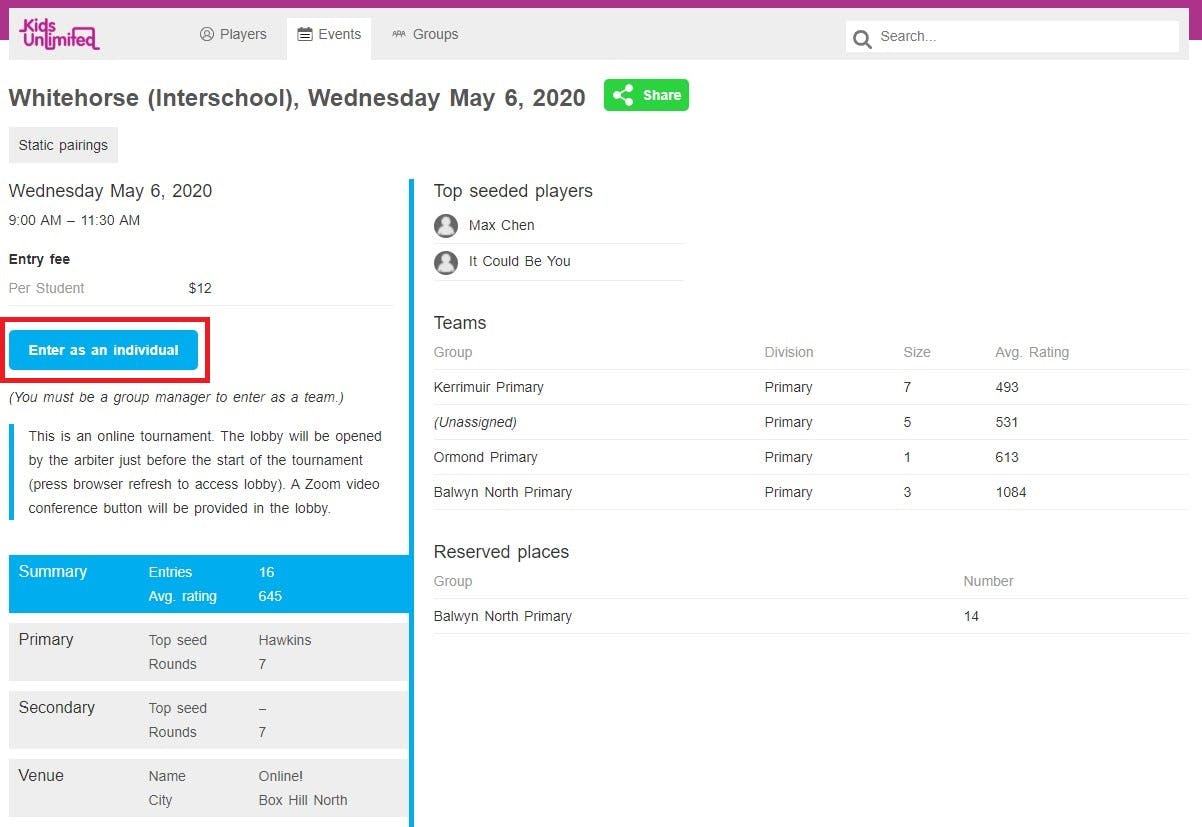 6. Add a new player or select existing player from the list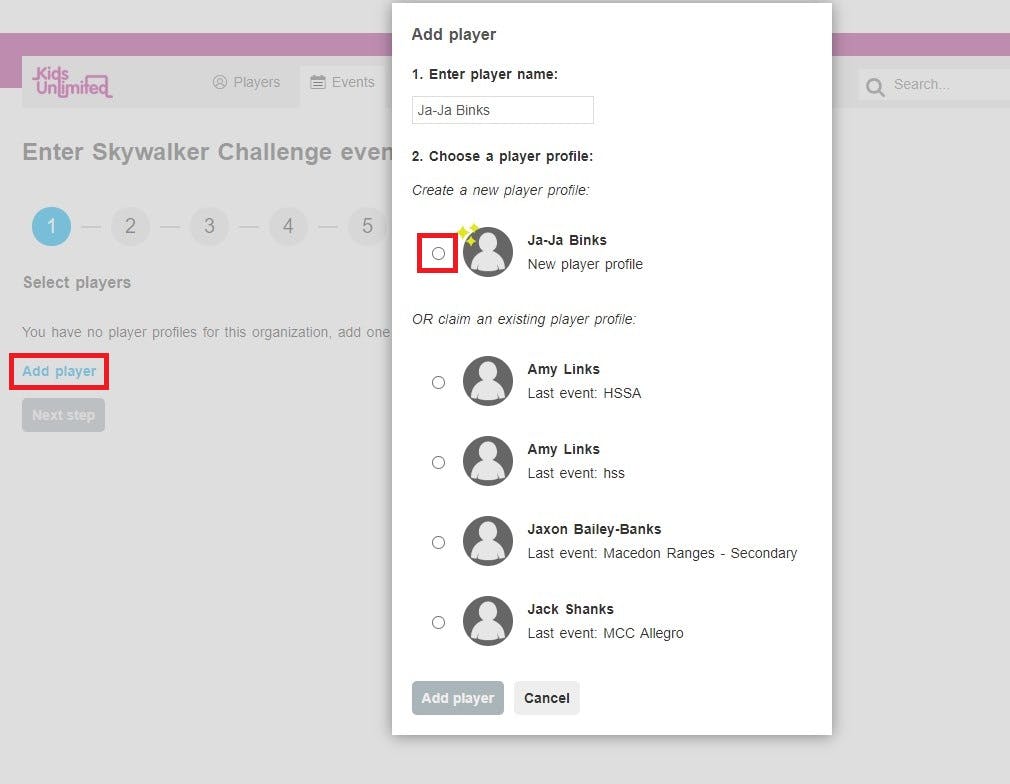 7. Select your Division and your Entry Fee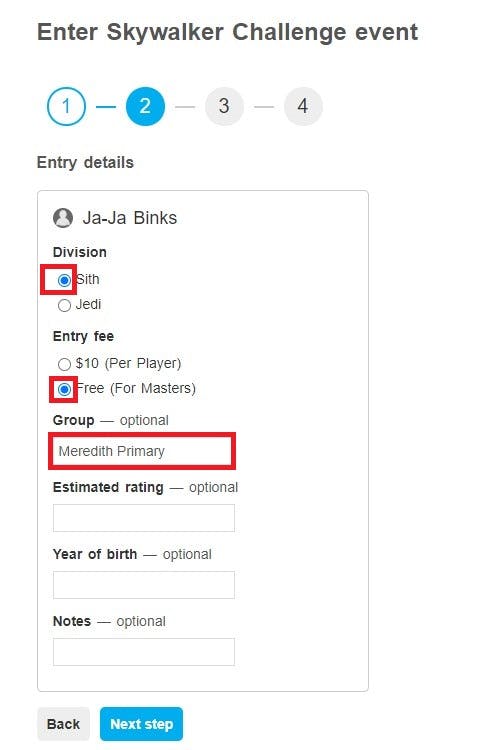 8. Enter your Team into the Group Field and select your Team
9. Enter optional information such as Estimated Rating (for new players only) and Year of Birth
10. Verify or Enter your Contact information (phone and email are required)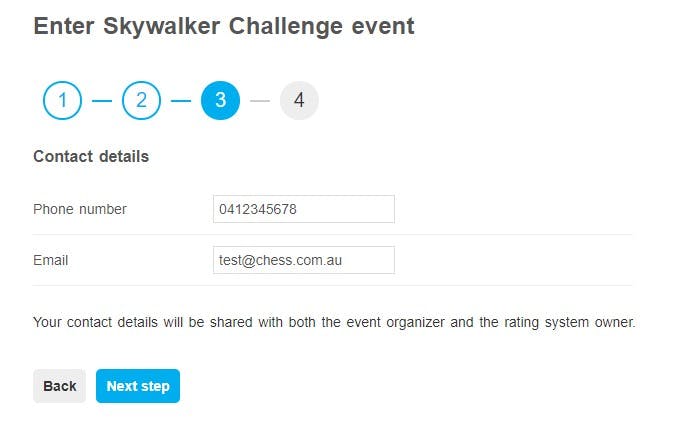 11. Enter payment details (if an entry fee is payable)
12. Submit Your Entry
You are now entered and have been allocated to your Team (the Group you selected in Step 2).
If the organiser requires additional information they will contact you.