There are many situations where a User might need to have multiple players on their account. An account is a unique email address.
- A parent has an account for 2 or more children
- A parent and a child share the same account
Tornelo handles this without any issues.
To Enter an Event
1. Click Enter event now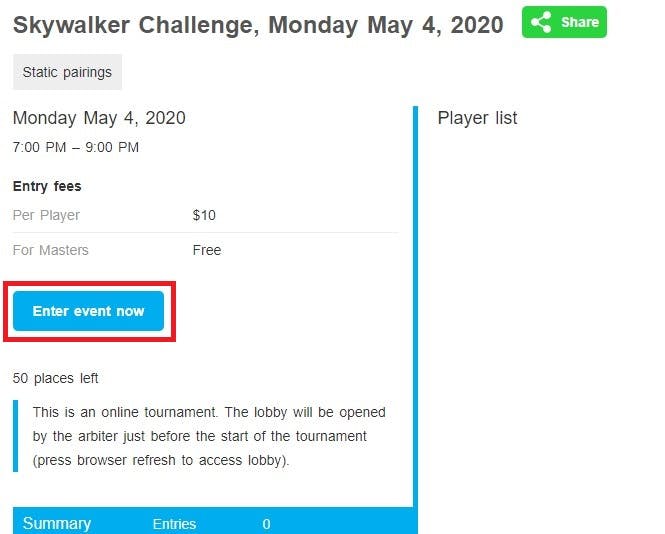 2. Check the boxes for all players who are participating
3. Add another player if required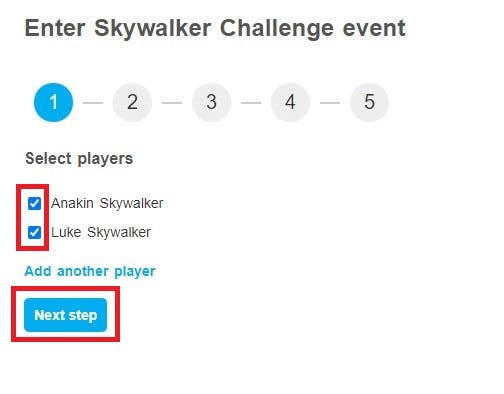 4. Select division, entry fee and enter any other details required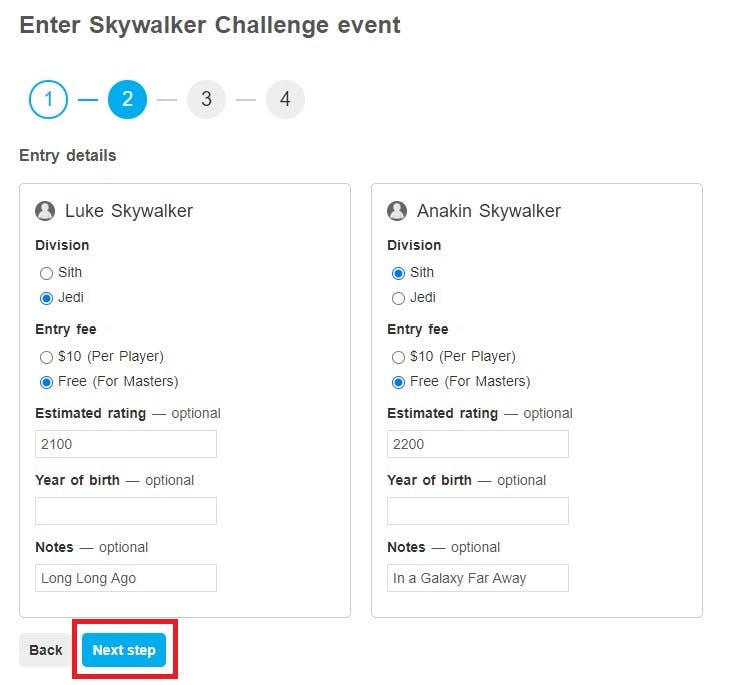 5. Confirm your entry details and Submit entry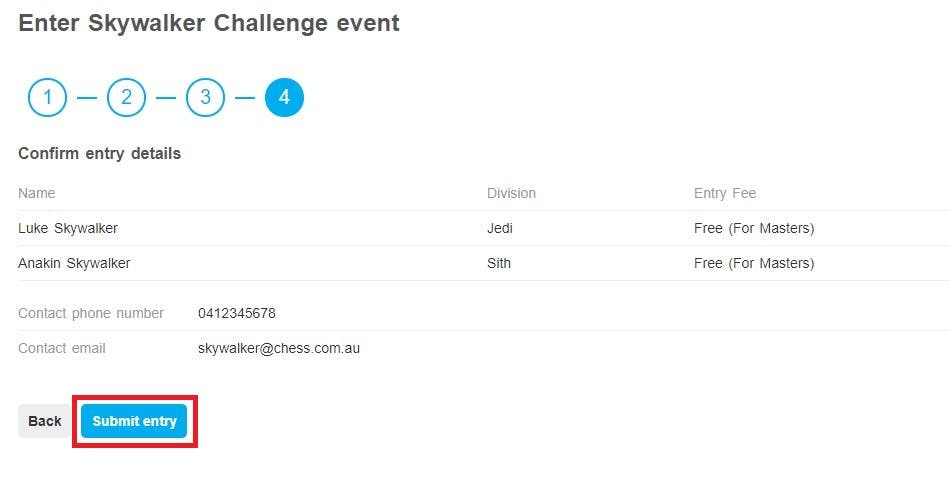 To Play Online Games
1. Login to Tornelo
2. Navigate to your Tournament Lobby, you will be prompted to select a player. Select the player that will be participating on this device.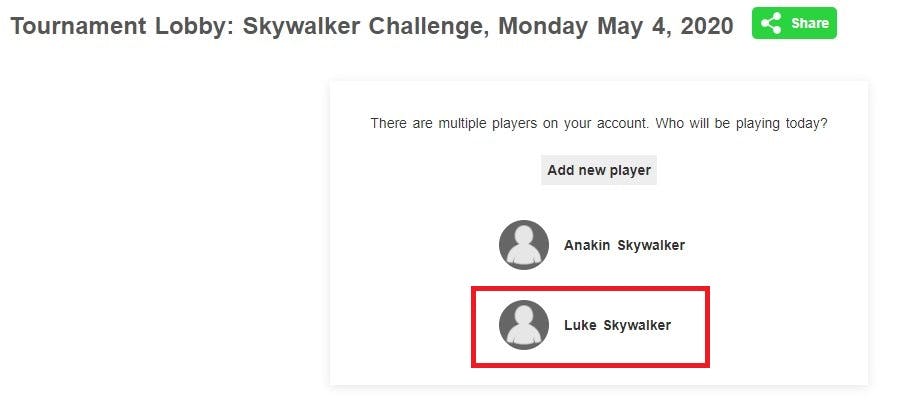 3. After selecing your player you will be in the Tournament Lobby and will see Play now when the event starts
4. If you need to switch player click Switch and you will be given the option to select the player participating on this device